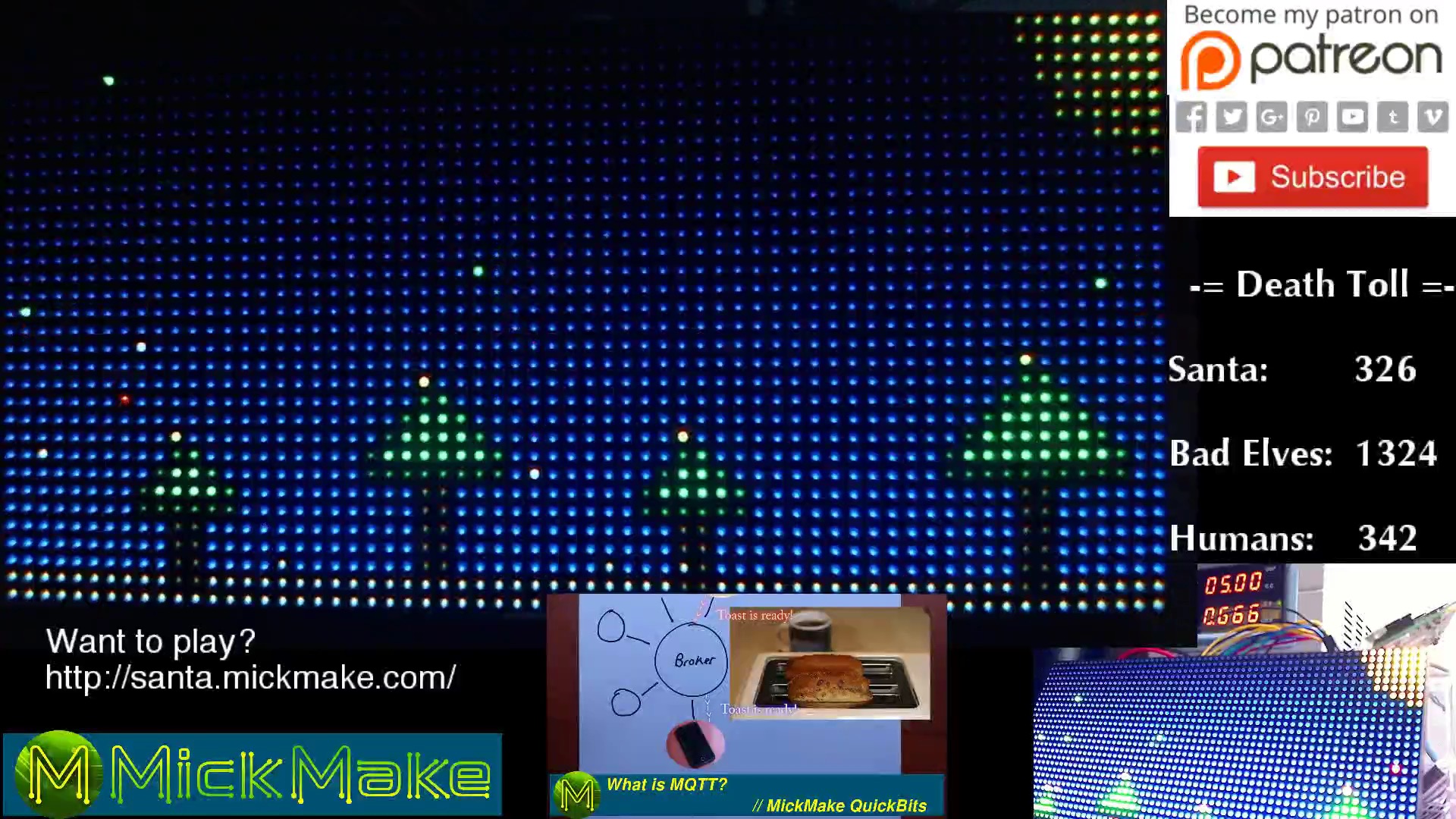 Live stream is down temporarily.
---
Santa's

Elves

were a bit miffed at Santa's antics last year and so are causing havoc. So, it's up to you to save the day! From the top of the

trees

see how may

Elves

you can knock out of the sky,

before they cover you with snow.



---
Just click on any button to throw a snowball. The patent pending auto-aim snowball gun should do the trick.

---
But, be careful! Try not to hit poor old

Santa

off his sleigh.

---
The North Pole video stream isn't that good and there's a 4 second delay between firing a

snow ball

and seeing what happens.
(You can blame YouTube for that.)